If you have any questions, contact:
crystallaketri@gmail.com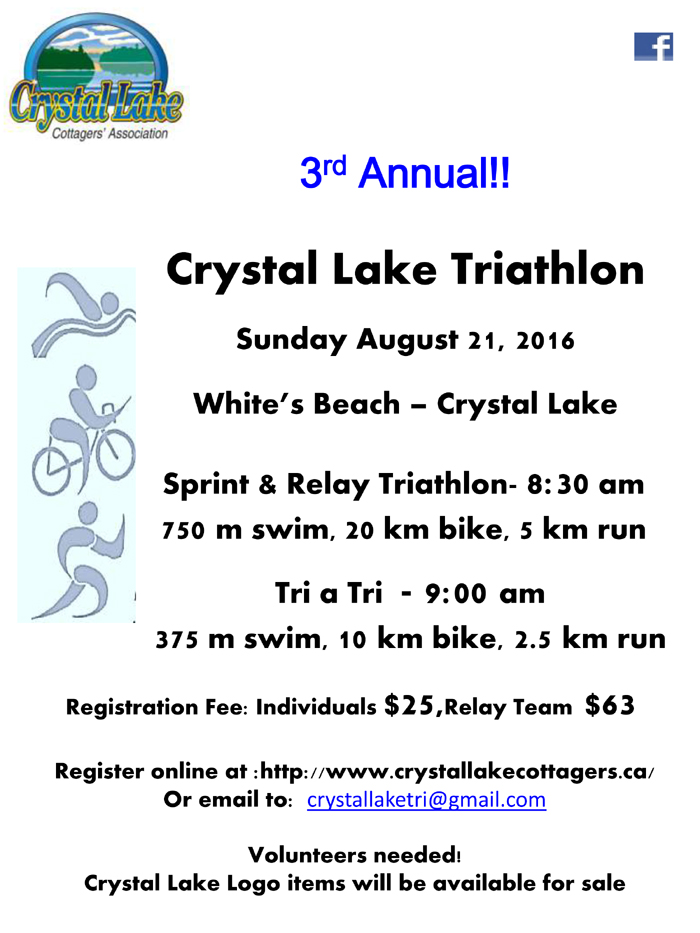 1) Fill out ALL information on the Crystal Lake Triathlon registration form (below)
2) Read and accept the CLCA Triathlon Legal Waiver
3) Click "Submit Registration"
4) Follow the PayPal/credit card payment instructions to complete your payment.
You will complete your secure payment (Pay Pal OR any Credit Card) verification details on the secure payment screen.
Note: you do NOT need to have a PayPal membership to use this on-line credit card payment process
You MUST also fill out this Registration Form FIRST, and you MUST complete your payment on Paypal (a secure payment site) to be fully registered.
---
Registration Form: